Viet Duc Yarn Production Trading Company Limited
About us: Sustainable Development – First – Class Quality
Company Introduction: Viet Duc Yarn Production Trading Company Limited was established in 2005. We operate in field of manufacturing and trading of various yarns as well as trading of raw and ancillary materials such as cotton and other textile fibres.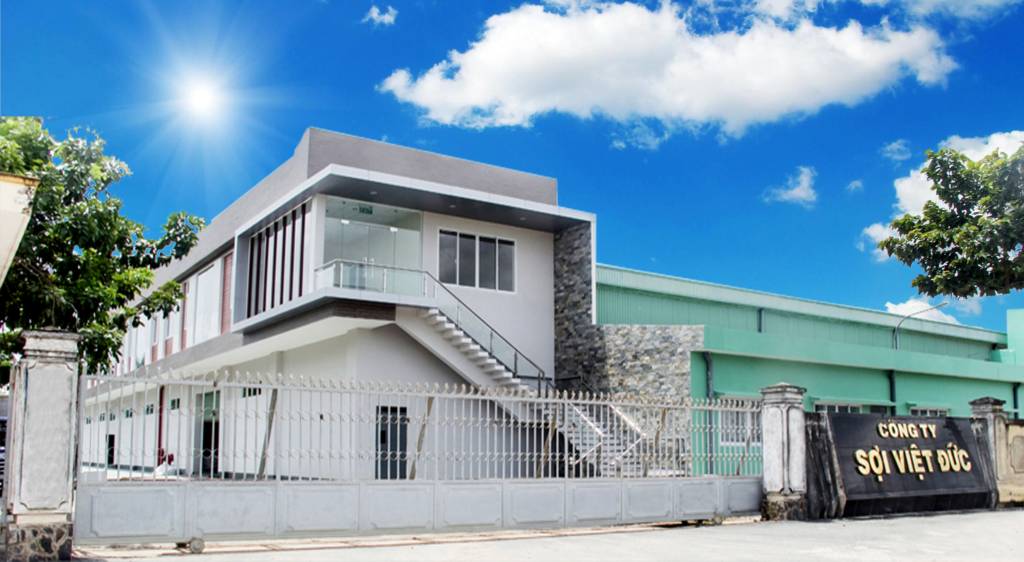 Up to present, we have equipped ourselves with advance and synchronous assembly lines, for instance, Truetzschler (Germany), Schlafhorst (Germany), Muratec (Japan), Uster (Switzerland). With over 30.000 spindles, we provide the market with 600 tons per month of yarns of all sorts.
With our goal to provide "First –class Quality", we continuously deploy cutting-edge technology and engage in staff training and development to ensure high and improved product quality. Our products go through vigorous quality checks using modern machinery and equipments in order to meet various technical parameters. As such, our products have gradually affirmed our brand in the domestic market and as of current, our products are being exported to many countries throughout the world, such as, Turkey, Korea, China, Thailand and Malaysia.
Viet Duc provides quality products with the best quality services to our clients.
Mission: We strive to provide first-class quality yarn products to both the domestic and international textile markets as well as to contribute to support Vietnam's textile enterprises and lessen their dependence on imported raw and ancillary materials.
Vision: We aim to become Vietnam's leading provider of yarns.